Every year, USGBC highlights the Top 10 States that have certified the most gross square feet of space per capita in the previous calendar year, and showcases LEED projects within those states that demonstrate best-in-class practices when it comes to designing, building, operating, maintaining and living in sustainable buildings.
These projects demonstrate marketwide areas of focus that will continue to shape and drive the green building movement. Last year was no exception, with a treasure trove of intriguing projects to showcase. Apart from offering up these stellar project examples, the Top 10 States for LEED also bring to light a number of important trends.
1) Energy surges to the top of the priority list.
Tucked into the dramatic palisades of the Stags Leap District, the LEED Gold Odette Winery sits in one of the most iconic Napa Valley appellations. The project achieved a 48 percent improvement on baseline building performance rating and offsets energy use through onsite renewable energy (13 percent) and green power purchases (35 percent).
Energy efficiency presents huge opportunities to reach community, state and national targets to reduce energy use and carbon emissions. Lighting alone represents 19 percent of electricity consumption globally and 22–23 percent of all electricity consumption in the United States. Twenty-five percent of that goes to residential, 15 percent for outdoor lighting for cities and 60 percent to nonresidential lighting.
One of the simplest ways to take steps to reduce a building's footprint is by retrofitting lighting. This way, building owners not only help address climate change, but they also reap the benefits of reducing energy bills and delivering a better indoor environment. Many jobs are also created through the renovation of outdated infrastructure.
Additionally, efforts to pursue zero net energy for new and existing buildings continue to mount across the U.S., particularly as the cost for onsite solar power decreases and as more building owners see the benefit of showing their commitment to reducing carbon emissions. A 2014 survey by the New Buildings Institute identified more than 160 zero net energy buildings in the U.S., with an additional 53 low-energy buildings defined as "net zero energy capable."
2) Existing buildings are the future.
The LEED Platinum One Washingtonian Center in Gaithersburg, Maryland, employs numerous operational efficiencies and sustainability practices including water-efficient fixtures and cleaning products that meet Green Seal standards. More than 50 percent of the building's total solid waste is recycled, and the project achieved a 30 percent reduction in indoor potable water use.
In recent years, the green building industry has sharpened its focus on existing buildings, and this will only continue to become more common as owners and operators conduct deeper assessments into their current buildings and tenant space portfolios. In 2016, LEED for Building Operations and Maintenance was once again the most popular rating system within the Top 10 States, representing 53 percent of the total square footage certified. This is consistent with findings in the World Green Building Trends 2016 SmartMarket Report, which found that 43 percent of respondents in the U.S. expect to be working on a green building retrofit in the next three years (compared to the global average of 37 percent).
Existing buildings comprise the largest segment of the built environment, and as building owners realize the importance of energy management, water conservation, waste diversion and materials and resources, they will find that their buildings cost less to operate, increase in value, last longer and contribute to a better, healthier, more comfortable environment.
3) Water is precious.
Peavine Hall, at the University of Nevada, Reno, creates an environment suitable for study and social interaction. As a LEED Gold building, the project reduced potable water use for landscape by 50 percent and indoor water use by 40 percent. The hall complements its designation as a wellness community and reinforces the university's commitment to the environment.
As climate change continues to affect rainfall and water supply systems worldwide, it is undeniable that water is a precious resource, and that access to clean water is a fundamental right for all people. Water scarcity and water infrastructure policy have been at the forefront of many discussions at the local and regional level, but moving forward, the focus on water reuse—regardless of where it comes from—will be key to securing our future. This area will require more consistent and active management and care of the systems currently in place to reclaim and repurpose water at the building, city, state and national levels, and it represents an opportunity to grow the sector and increase jobs for those who will operate these systems.
4) Building health equals human health.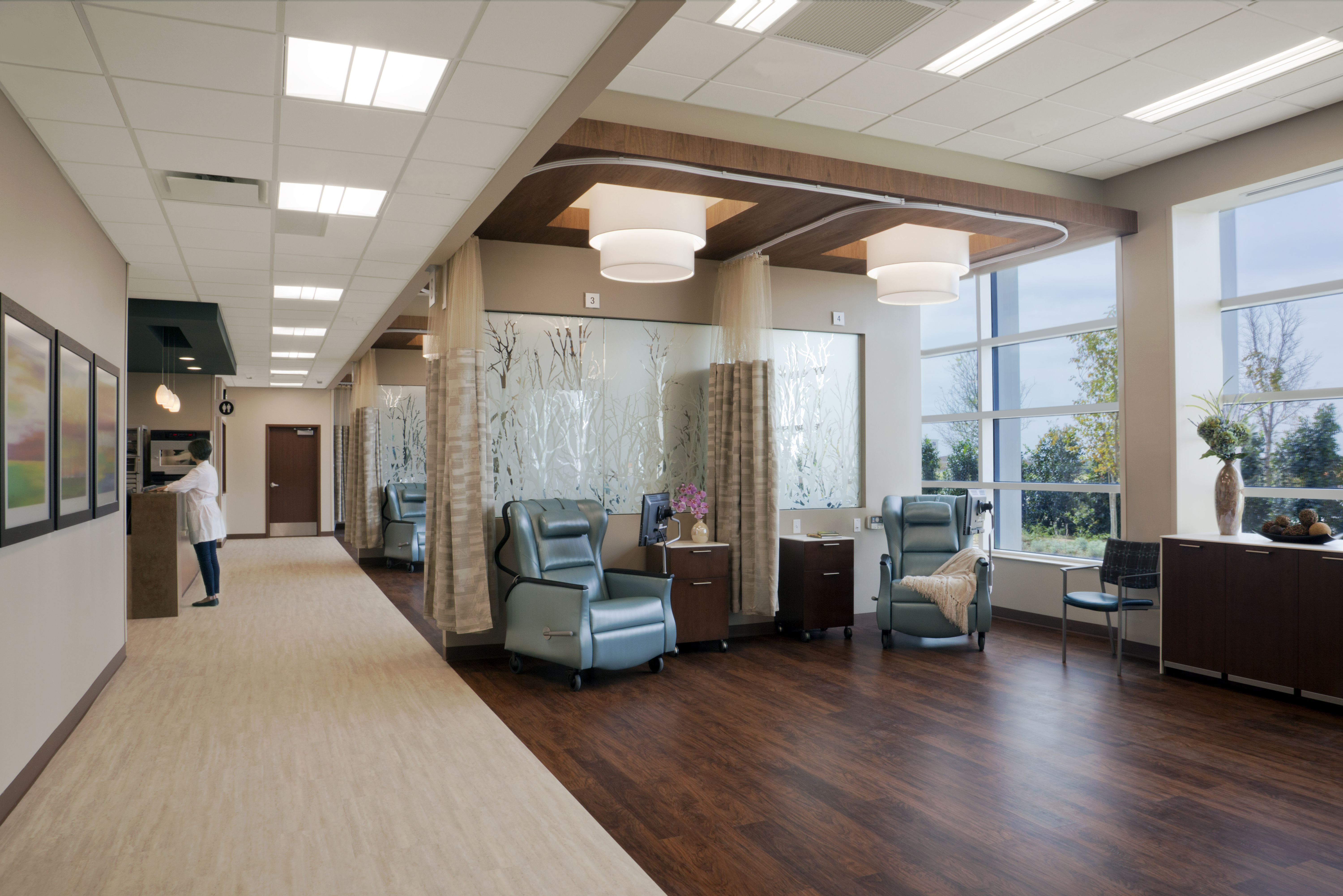 The LEED Silver Baylor Scott and White Medical Center in Waxahachie, Texas, creates a holistic healing environment by including natural light sources throughout the space. Architectural elements and unique features help reinforce the design concept and improve the health, safety and welfare of patients, staff and visitors.
Health care facilities are essential to the health of the population and represent centers of innovation. More and more, health care projects are embracing sustainable design and LEED certification as a way to benefit patients and enhance the work of caregivers. These spaces are the epitome of health and wellness, and the quality of their indoor environment has direct social, environmental and cost-reduction benefits that demonstrate to public stakeholders the organization's commitment to first do no harm. The LEED for Health Care adaptation is customized to address the unique challenges of health care construction, which in turn, helps to broaden market use of LEED.
5) Everyone deserves affordable, efficient and comfortable housing.
The LEED Platinum Cityscape at Belmar Senior Apartments, an affordable housing community in Lakewood, Colorado, recognizes its stewardship responsibilities to protect the environment and to enhance the character of the community without taxing the local ecology and its natural resources.
Across the U.S., states are doubling down on their commitments to "green homes for all" by working to integrate affordable, efficient housing into their projects and systems. Increasingly, state housing finance agencies are deploying green building rating systems as tools to ensure equitable distribution of the environmental, economic and social benefits of sustainable building practices, according to a 2016 report on states' Qualified Allocation Plans (QAPs) by Global Green. The report identifies 25 state housing agencies that reference green building certification programs, including LEED, in their 2016 QAPs to provide direction to developers and instill confidence at the agency level that green measures are being implemented.
LEED-certified multifamily and single-family homes are built to be healthier and safer by providing cleaner indoor air. They use less energy and water, leading to monthly savings on utilities, and maintain their value over time. More than 112,000 residential units have earned certification, and both certified single-family homes and multifamily projects are selling faster and for more money than comparable conventional homes.