A couple weeks ago some USGBC staff members had the chance to tour the World Wildlife Fund's (WWF) green roof.
WWF's U.S. headquarters was designed and built to conserve resources, limit waste and pollution, protect the environment, and make wise use of donated funds. It was completed in May of 2010, and took about one year to fill in completely. The building actually used to be a parking garage!
Green roofs can help reduce stress on the city sewer infrastructure, improve water and air quality, and provide additional insulation to reduce noise for the building below. As an added bonus, green roofs can increase property value!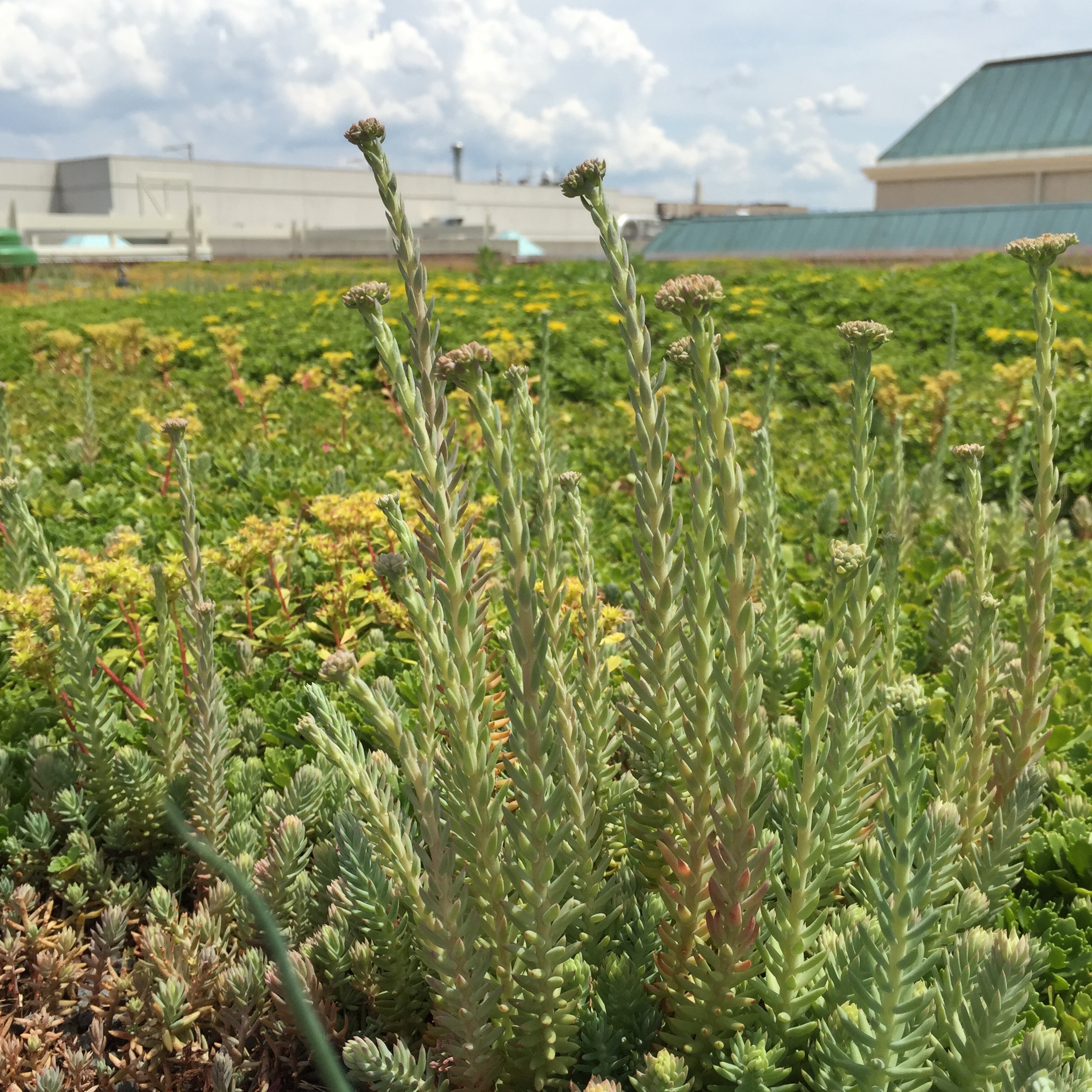 A couple of things we learned about the WWF green roof were:
The plants cover 83% of the roof.

The roof has eleven types of sedum

plants installed, which are known for their excellent water storing properties—that means they don't need any irrigation.

They have a solar water heating system to provide warm water to their 8th floor tenants.
There are 53,568 plants—making this roof the 3rd largest green roof in DC!
The life expectancy of the roof is 40 to 50 years. That's twice that of a typical commercial roof.
It was a treat for us to have the opportunity to check out WWF's beautiful green roof! This is a great example of how green roofing in the D.C. area can help not only the building you work in, but also the surrounding environment. Do you work in a building with a green roof?